good for beginners ★★★☆☆

Suitable for normal to dry scalp, oily or short hair
long or damaged hair may experience dryness
ideal for those with healthy scalp free of chemical residue
creates fluffy lather, softening and moisturizing

Ingredients:Aqua、Sodium Cocoate、Ricinus Communis Seed (Castor) Oil、Persea Gratissima (Avocado) Oil 、Cedrus Atlantica Wood Oil、Lavandula Angustifolia (Lavender) Flower Extract、Sodium Hydroxide*
*None remains after saponification of oils into soap and glycerin 

Featured Ingredients:Atlantic Cedar Extract、Lavender Extract

for hair、face、body

(Product rank for moisturizing capabilities:Original < Jade < Silk Road < Moisturizing)
About Original :
Our Original formula features extracts of lavender and Atlantic cedar, making it a soothing and cleansing choice ideal for those accustomed to hair soap or those who may experience scalp dryness.
Lavender Extract
Protects the hair's keratin、soothing for the scalp and mind
Atlantic Cedar Extract
Strengthens skin and hair、anti-bacterial prevents hair loss
Castor oil
In ancient India, castor oil was used as an antibacterial and anti-inflammatory stimulating blood circulation in the scalp nourishing the scalp and hair roots and strengthening the hair strands. Ricinoleic acid coats the hair shaft to lock in moisture, prevent knots, smooth the hair, and boost shine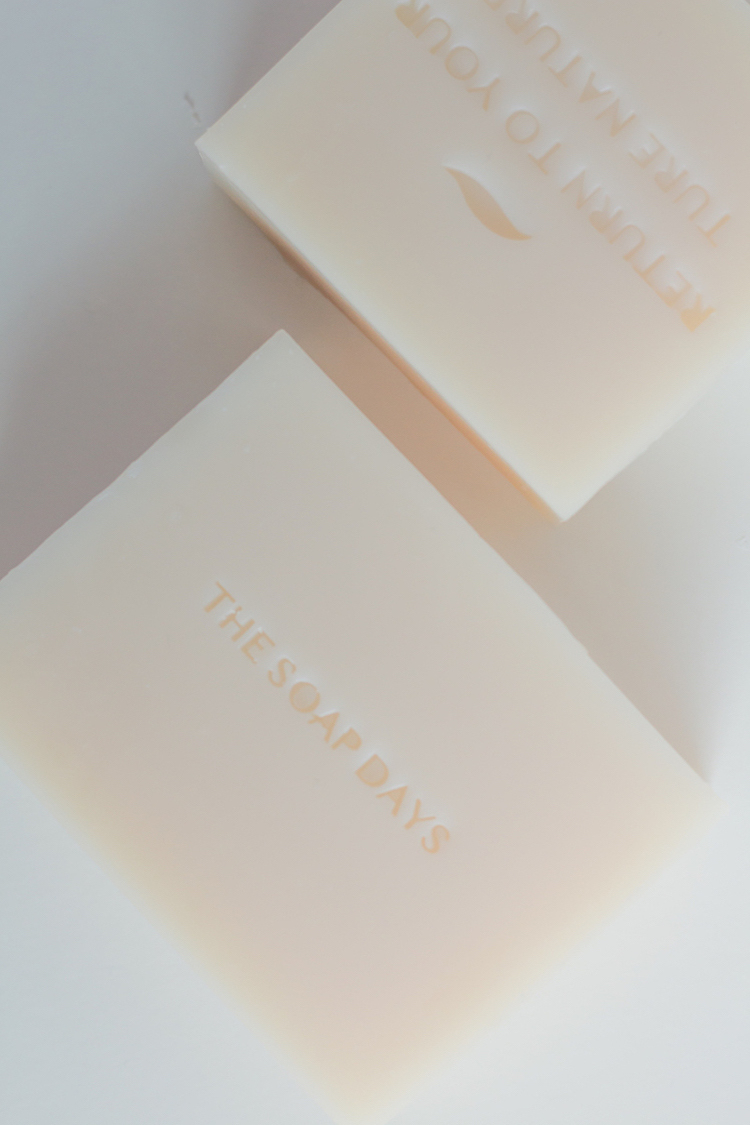 『Everyone's environment, hair type, and scalp condition is different, so their experience with hair soap will be different. If this is your first time using hair soap, we recommend that you contact us or that you first purchase a sample size of Sailing Day』 

When you first begin using hair soap, you will most likely experience a sticky or clumped feeling in your hair.

The reasons for this initial feeling of buildup include: chemical residue from past commercial shampoo use (this is the primary culprit) 、incorrect use of soap、using a soap not suitable for your individual hair type、hard water causing a reaction with the soap

Reasons for clumping:your past cleansing and styling habits were more complex、you have damaged hair、especially long、or very thick hair

If you are concerned about this transition period, we suggest starting your POO FREE journey on a weekend or when you plan to be at home!
Hair soap is a little different than shampoo,some people will experience clumping no matter the soap type,but let's see if you've made the following mistakes first!
Blog post- Am I doing this wrong? 

Soap Care :
Our soap is created using a traditional cold water method that retains the ingredients' active plant constituents,there are absolutely no additives or preservatives in our soap,after opening please place your soap in a cool and dry area,avoiding direct sunlight,please ensure that the soap has fully dried before using again,it can also be cut into pieces to extend its shelf life。

The information presented here at The Soap Days is meant for learning and sharing。Any references to scientific literature are interpreted and presented on this site by The Soap Days and are not intended to be medical advice。
If you are experiencing any concerning condition,please contact a medical professional.