English Below
雖然我們尚無經費將所有商品送驗檢測
但是每項商品的原料及製作皆來自於同一工廠製作完成
且成品只有不同的脂肪酸比例
因此我們選擇較具有代表性的『平衡 Balance』『草本 Herbal treatment』『夏息 Summer Breath』來做送驗
以表示工廠的製作過程,及原料來源可以讓大家安心
我們送測的項目是大家擔心的游離鹼和塑化劑
*游離鹼的檢測
目的為確保成品內沒有因技術不良而殘留反應不完整之強鹼(氫氧化鈉)
游離鹼會造成皮膚傷害、過敏。
使用我們髮皂的網友,很多都有皮膚敏感或是頭皮問題的困擾。
許多家長也會使用我們髮皂幫小孩沐浴,
而孩童的皮膚相較於成年人,更是容易受到影響,
起初我做肥皂也是為了讓自己和家人使用,所以我更重視這個部分
隨著科技發展,工業化程度急劇上升,塑化劑幾乎物處不在
許多研究已指出塑化劑(PAEs)極可能為內分泌干擾物質
影響動物發育、內分泌干擾及生態環境
讓許多環境保護團體對其產生疑慮
尤其兒童與懷孕婦女更容易受到化學物質的毒性影響
其中對DEHP的暴露,還可能讓兒童之生長發育不良,因此我格外的重視。
PAEs也可能影響女性雌激素(estrogen),而導致女孩乳房發育過早知現象
除此之外,我們的肥皂也拒絕使用以下:
棕櫚油(Palm oil)(為何不用棕櫚油)
矽靈(Dimethicone、Silicone)
動物性原料(Animal Products)
石化原料(Petrochemicals)
人工色素(Artificial Colorants)
酒精(Alcochl)
化學香精(Synthetic Fragrance)
二乙醇胺(DEA)
三乙醇胺(TEA)
防腐劑(Preservatives)
石化合成酯(MI / MCI )
聚乙烯/聚乙二醇(PEG)
石化介面活性劑(SLS、SLES )
歐盟禁用物質及動物性原料
台灣化妝品禁用成分
我們對產品品質嚴謹重視
只為讓大家安心使用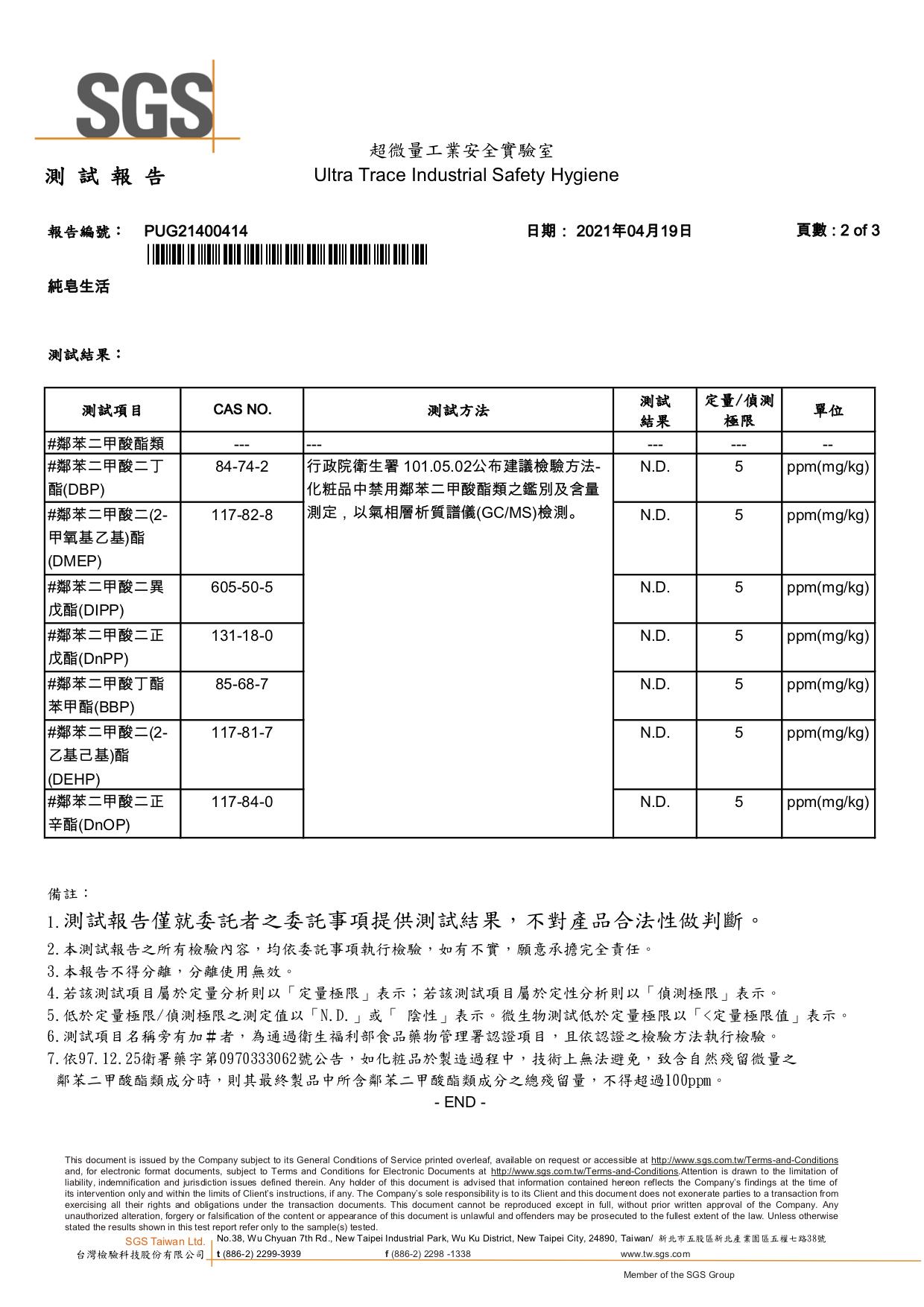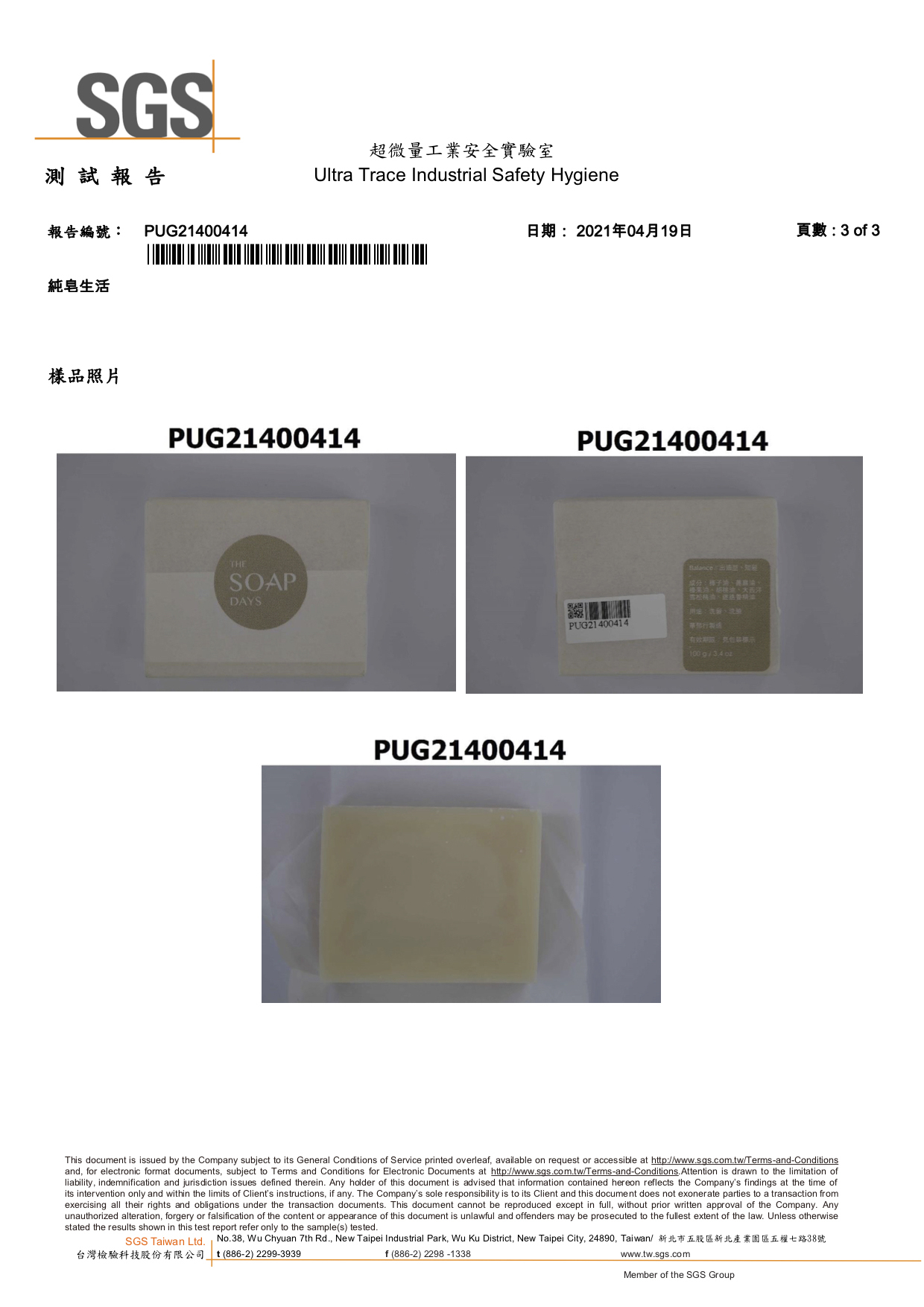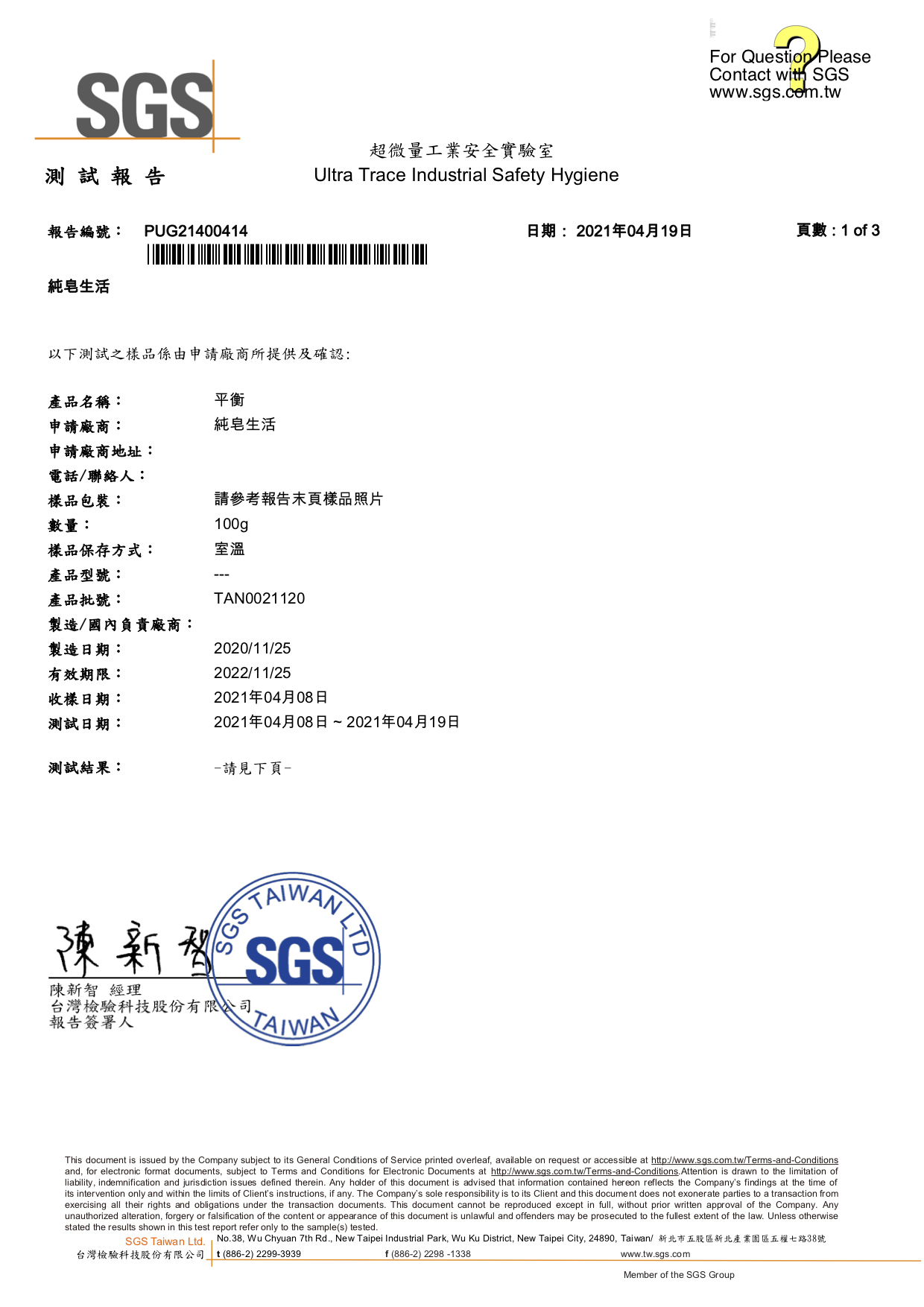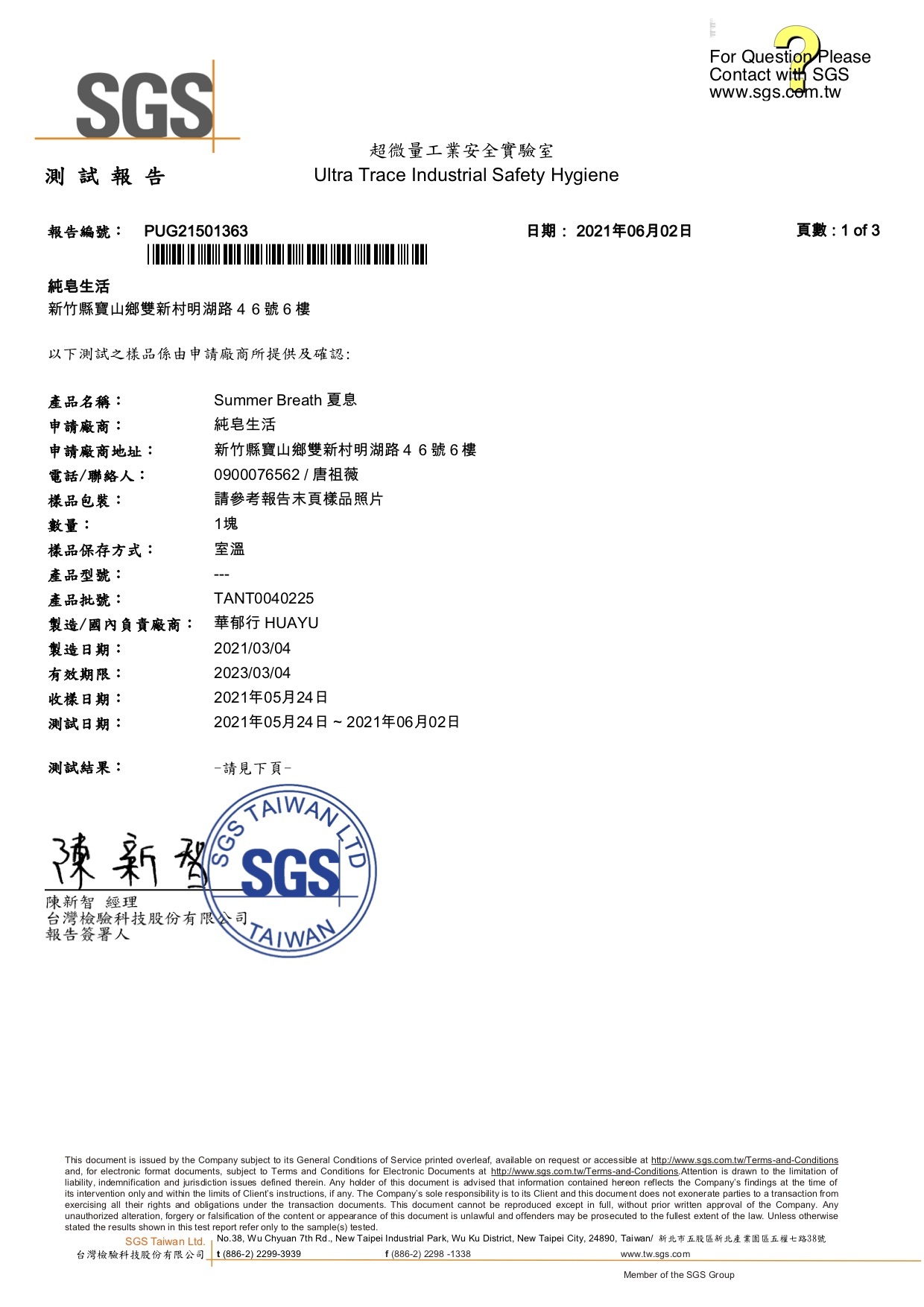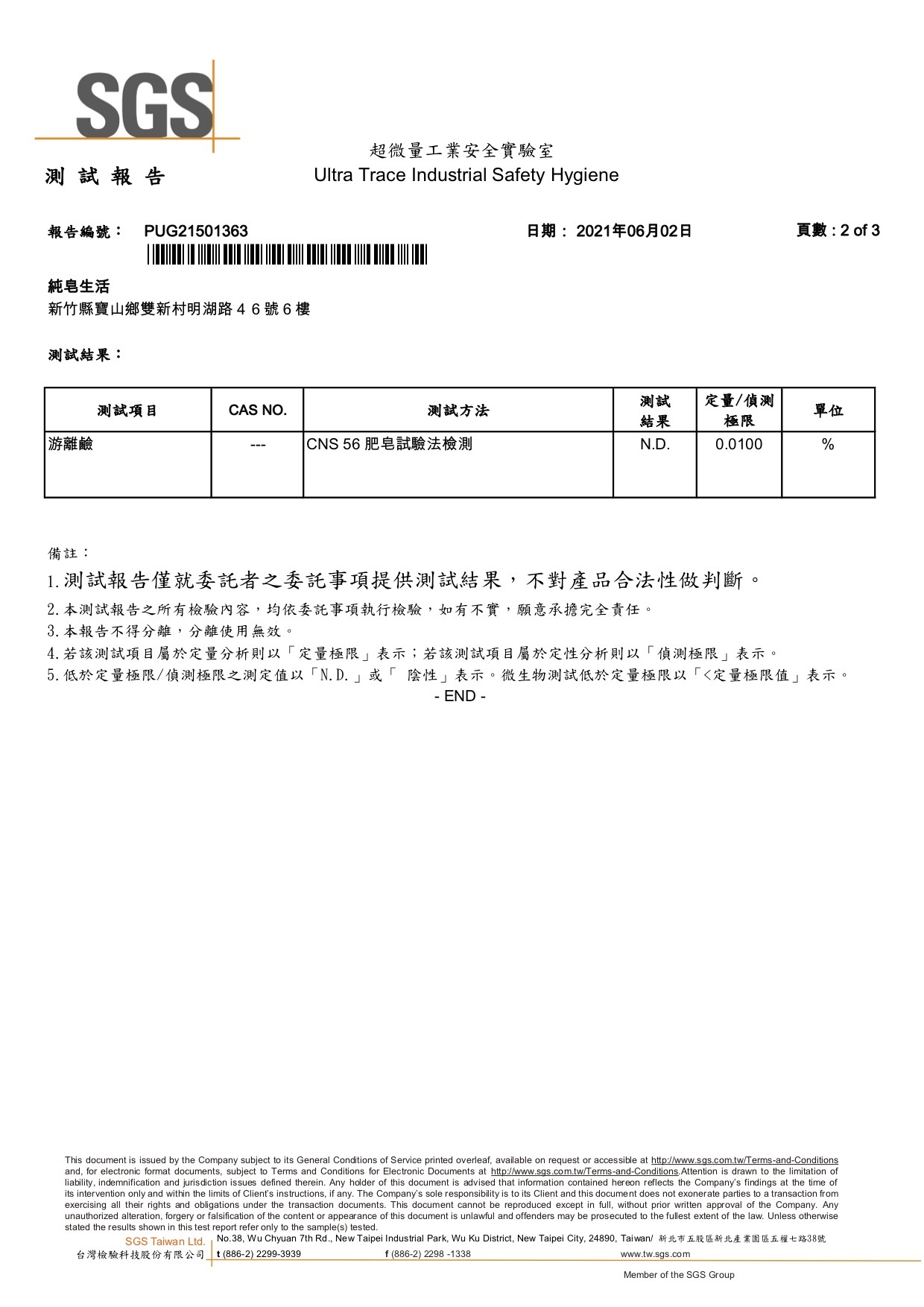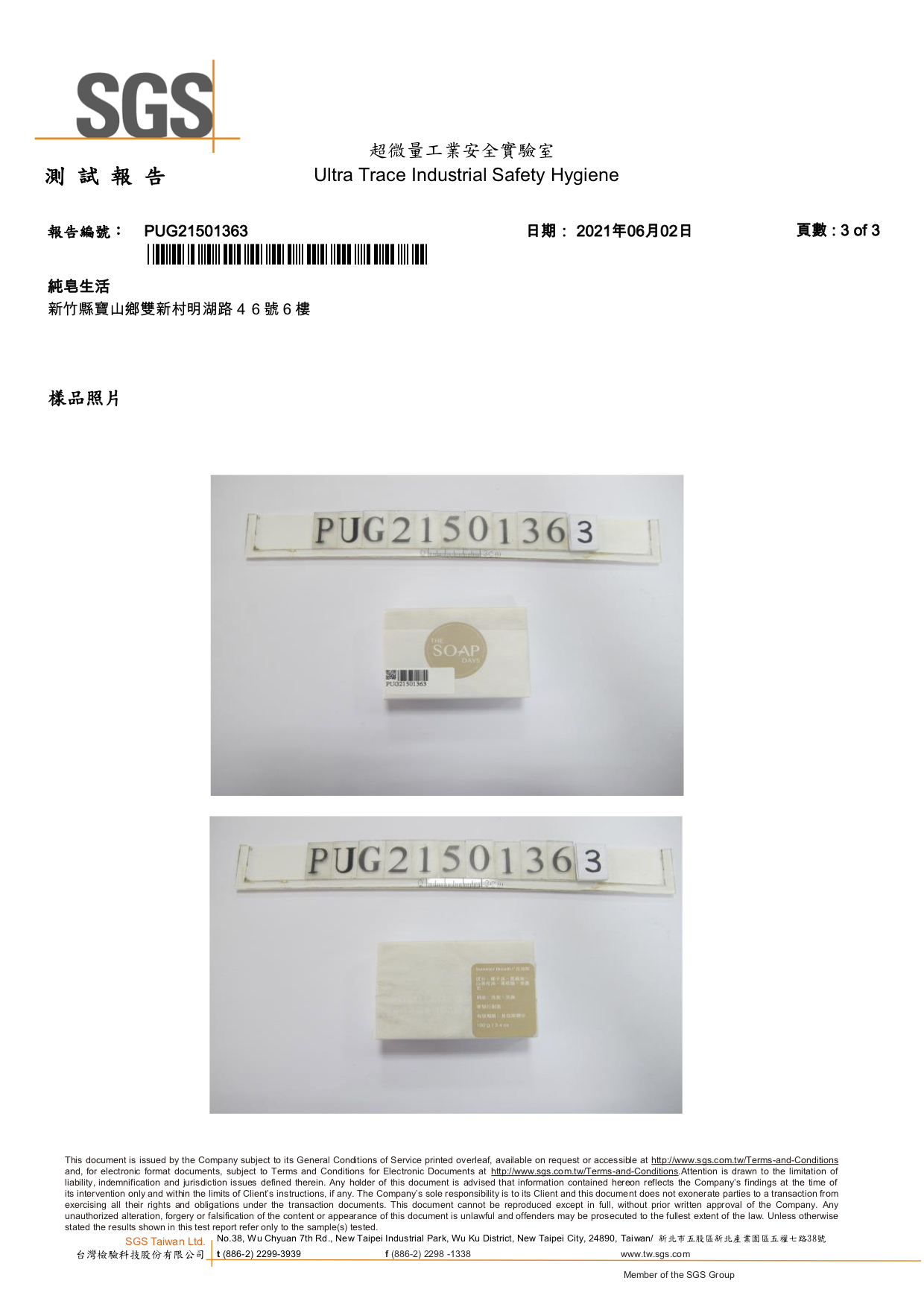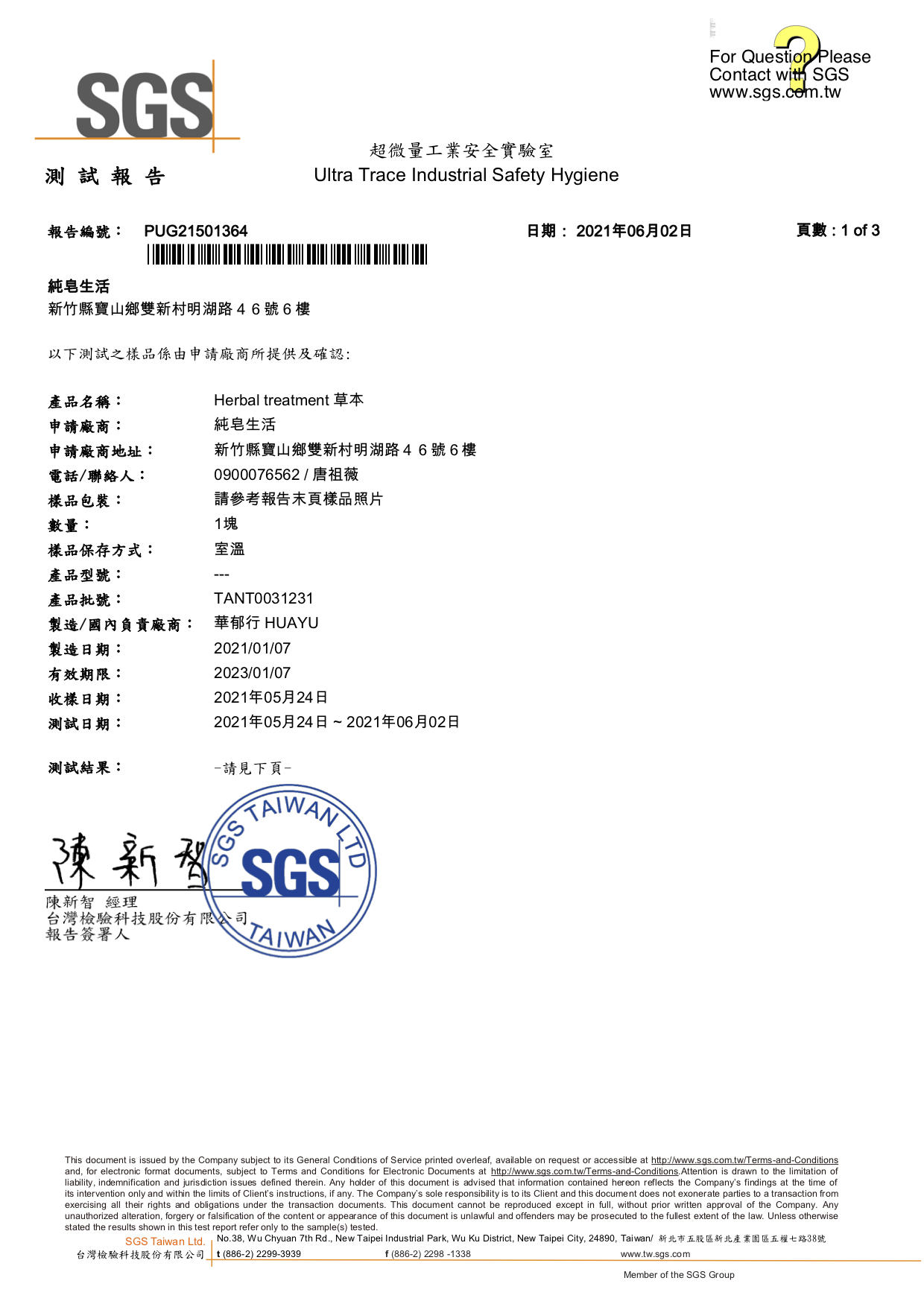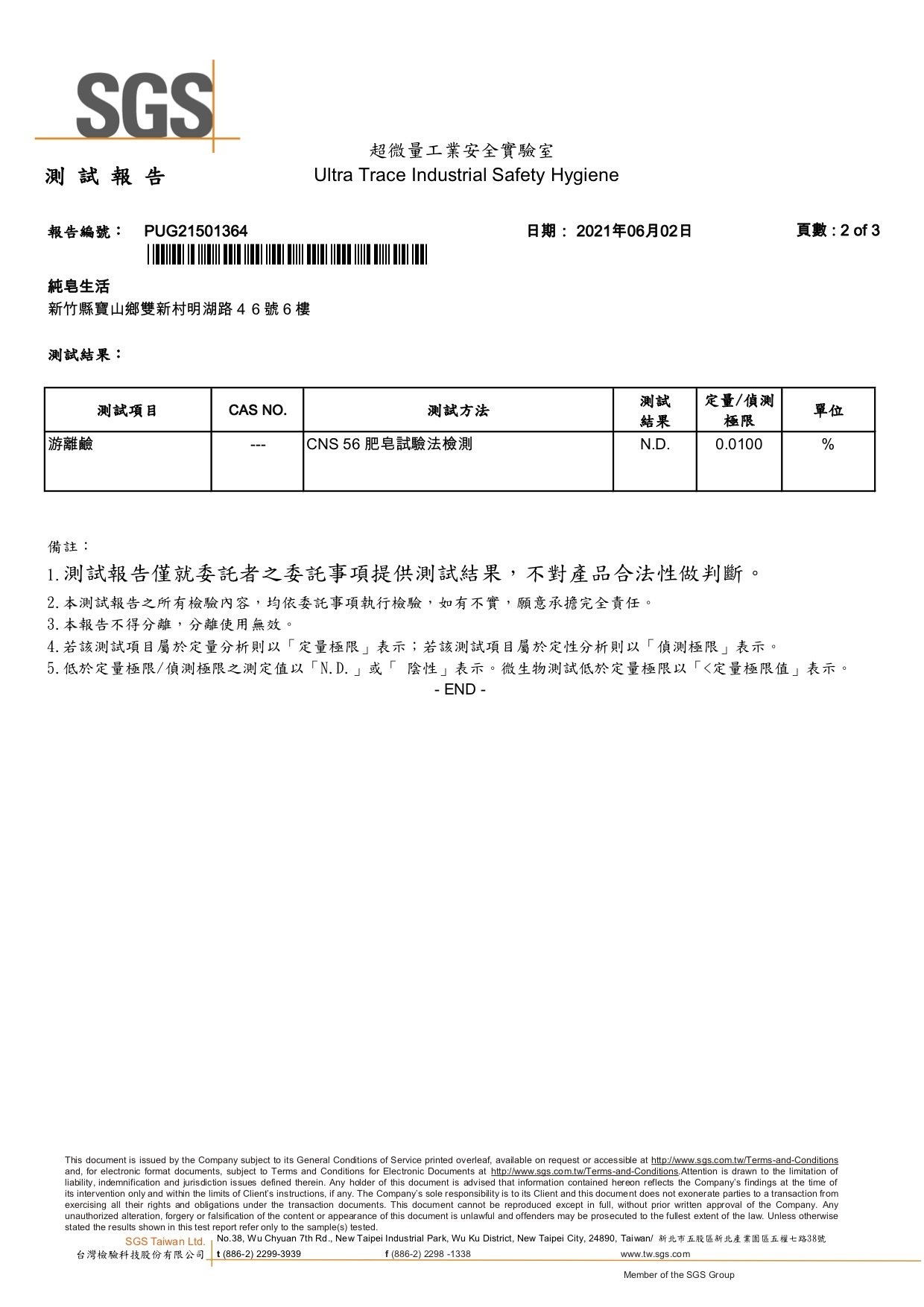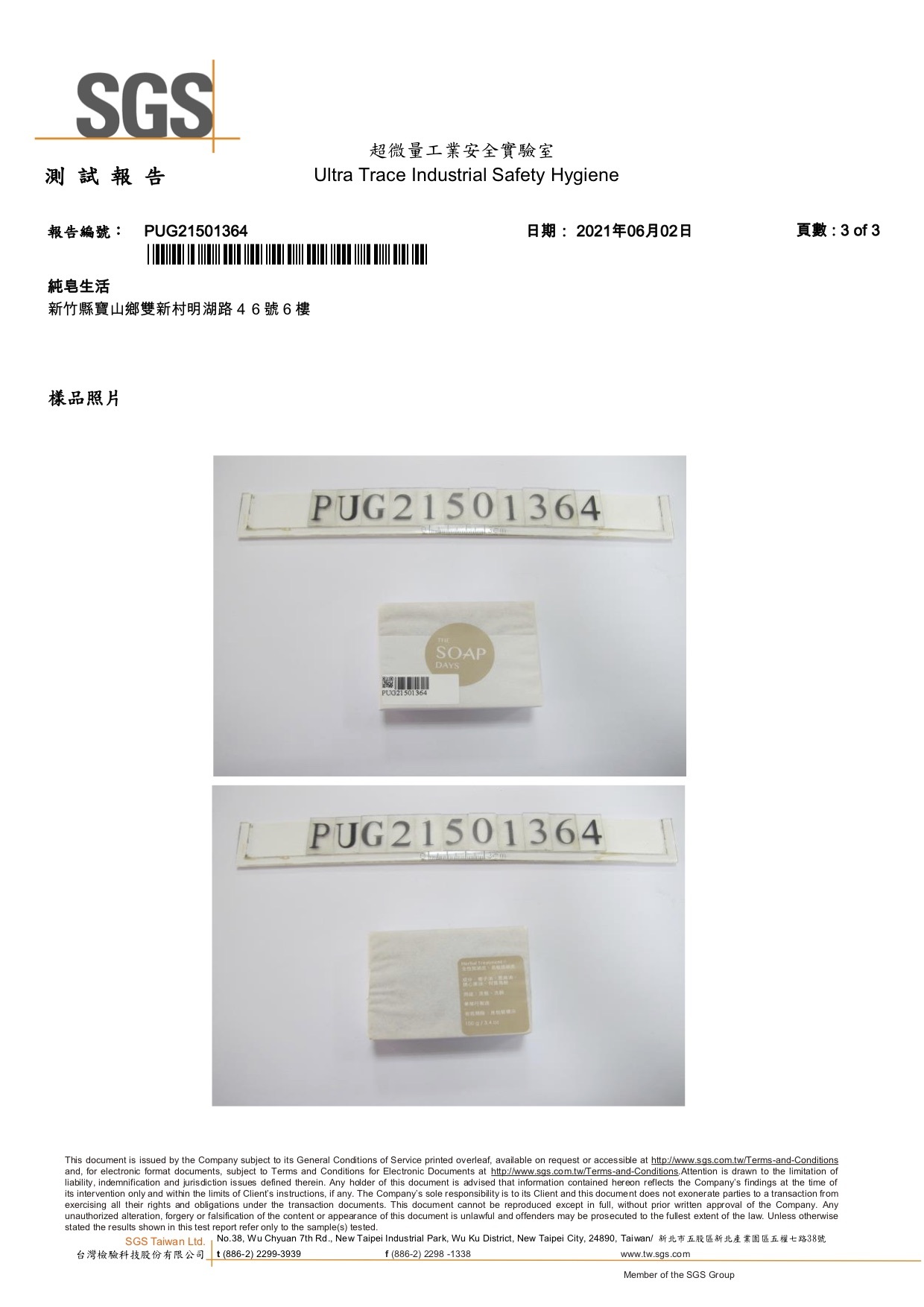 Although The Soap Days is not yet able to test each batch of hair soap, the raw materials and location of production are consistent from batch to batch. The final product only varies slightly in terms of its fatty acid ratio.
We sent in our Balance soap to be tested for some of the top contaminants including seven different plasticizers (PAEs).
With the development of science and technology, the degree of industrialization has risen sharply, and plasticizers are almost everywhere.
Many studies have pointed out that plasticizers (PAEs) are very likely to be endocrine disrupting substances. They affect animal development, cause endocrine disturbances and harm the ecological environment.
Children and pregnant women are especially susceptible to the toxic effects of these chemical substances. Among them, exposure to DEHP can also stunt adolescent growth and development, so we have taken special care to ensure our products are free of these harmful contaminants.
PAEs also have the potential to affect estrogen balance, leading to premature breast development in girls.
The Soap Days does not use palm oil, dimethicone, silicone or animal products, petrochemicals, artificial colorants, alcohol, synthetic fragrance, diethanolamine (DEA), triethanolamine (TEA), preservatives, petrochemical synthetic ester (MI / MCI), polyethylene/polyethylene glycol (PEG), petrochemical interface surfactants (SLS, SLES), EU banned substances, or any of the prohibited ingredients in Taiwan cosmetics.
We ensure the quality and safety of our products for you and the earth.